February Roundtable – WHAT TO EXPECT – Feb 7, 2019 – 7:00PM – MINNETONKA COMMUNITY CENTER
>> UPDATE
February 7th Roundtable CANCELLED and Rescheduled for Feb 15, 2019 on Facebook Live
More Information: http://www.lakeminnetonkadistrict.org/february-7th-roundtable-cancelled-and-rescheduled-for-feb-15-2019-facebook-live/
What to expect at this month's Roundtable Meeting
The monthly District Roundtable meeting provides an information and training forum for adults involved as leaders in the Scouting program. Parents and children are welcome to attend. These meetings allow attendees from all parts of the Scouting program to:
◾ 
Discuss topics of interest, both formally and informally
◾ Learn new skills and program topics for your unit
◾ Learn about upcoming District and Council events
◾ Meet and exchange ideas with other leaders from the District
Roundtable is open to all adults involved with the Scouting program. Registered leaders are especially encouraged to attend.
LOCATION:  Minnetonka Community Center 14600 Minnetonka Blvd, Minnetonka, MN 55345
Rather than completing the sign-in form when you arrive at roundtable, save the time and instead check-in now online.
Each Scout unit should send at least one representative to each Roundtable meeting.
_______________________________________________________________________
                         **Kids are always welcome to join their parents at Roundtable**
HOUSEKEEPING
The following units should pick up their CRAYOLA EXPERIENCE TICKETS – Packs 3303, 3409, 3539, and 3589.
Submit Your Family FOS Dates online  or come to roundtable with Your Family FOS Information. The information needed includes the following: the name of the FOS Coordinator for your unit, the email address of the FOS Coordinator, the date and time of your Family FOS presentation, and an alternative date and time for your family FOS presentation.
Pick up your Family Friends of Scouting Packet  more
---
ROUNDTABLE OPENING
Flags and Announcements
 The Scout Band will play Star Spangled Banner following the presentation of flags.
---
Big Rock Topic – Dave Murphy* – Volunteers and Leadership and the Value of everyone's position
Recognition builds your unit's team
All roles are critical to the success of your unit
How to nominate your Unit Leadership and Celebrate at the District Dinner.
* District Dinner Flyer (dinner flyer to be release)
---
Scout BSA Breakout Program – Dave Murphy/  Tina will emcee the Scouts BSA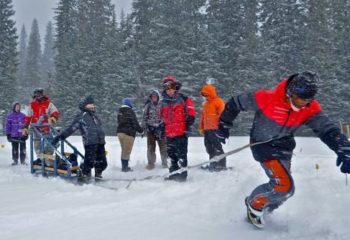 We heard you! There will be a breakout session at the February Roundtable that will cover a winter camping demo / training, specifically, How to dress and keep warm and How to cook outdoors. Great for anyone going outside this winter!
We'll also cover the questions about the Launch Bot Winter Camporee, such as:
Klondike Sleds — Demo / rules for derby / Questions and Answers
Catapult build  Demo / rules for building / Questions and Answers
---
Cub Scout Breakout Program  – Harness The Power of Those Wiggles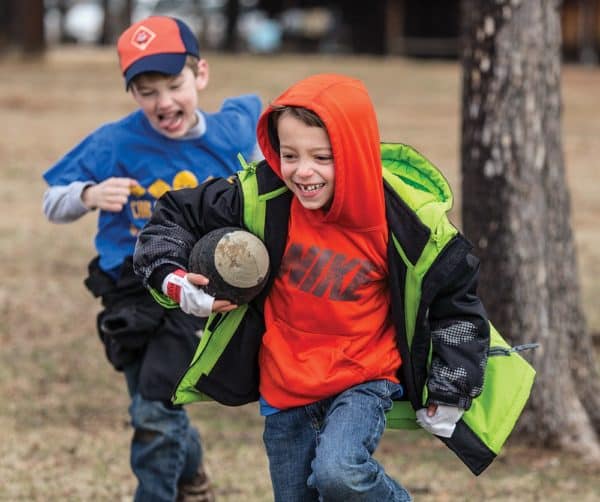 Cub Scouts "have a thousand muscles to wiggle with and only one dozen to sit still with," legendary Scouting writer Green Bar Bill Hillcourt wrote back in 1947. "That dozen gets mighty tired mighty quickly."
Adding action to your program can make your den and pack meetings more productive! And Fun!! With the right games and activities, not only will you keep Cub Scouts active, they'll also have learned something from the activity.
How to harness and redirect Cub Scout energy
Which games to play and how to avoid games that leave players on the outside looking in
---
7:00 – 8:30 – OA Chapter Meeting During Roundtable 
Meetings of the Lake Minnetonka Chapter of the Totanhan Nakaha Lodge, Order of the Arrow, are held in conjunction with the district roundtables on the first Thursday of each month.
_____________________________________________________________________
6:00 – 6:50 – COMMISSIONERS MEETING 
Commissioners Meeting is for the Commissioners AND District Members.
The main topics on the agenda for our meeting will include the following.
Commissioner/ A Mentor
Open Units who need a Commissioner
Logging Unit Visits
Communication / Verify your Units Map / Contacts