FALL 2018 UNIVERSITY OF SCOUTING WAS A GREAT WAY TO SPEND THE DAY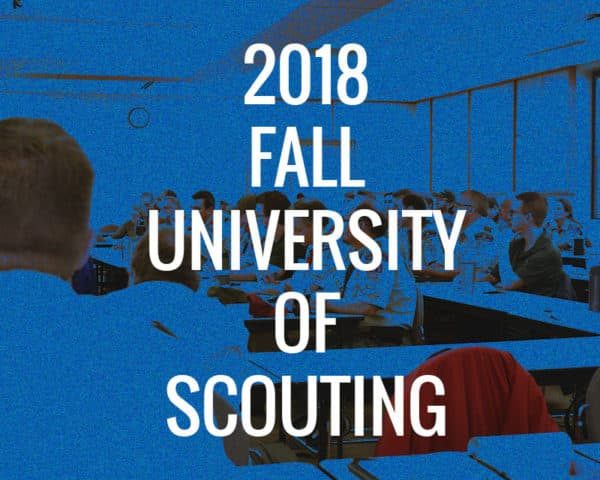 Over 400 Scouts, Scouting volunteers and Scouting partners from around the council participated in the 2018 Fall University of Scouting held at Saint Paul College on Saturday, October 27, 2018. The training extravaganza had classes for everyone! Leader specific trainings, BALOO, ScoutBook, Outdoor Cooking, STEM, and Scouts BSA training classes were certainly some of the highlights. A great day was had by all, energizing and equiping both new and long-time Scouters with the resources to deliver the best Scouting program possible to our communities.
Special thanks to Saint Paul College, and Scouting Volunteer and Saint Paul College Staff Member Jennifer Huston for being such amazing hosts for this event. Special thanks to our Chancellor Lauren Johnson-Naumann and our University of Scouting Committee – Matt Markham, David Hart, Faith Anderson, Liesl Bell-Fleming, Bob Elliott, Larry Sachi, Cheryl Reiners, Brian Reiners, Laurie Johnson, Dina Boie, Jim Foster and Rick and Kim Cihla. Special thank you to all who volunteered to share their expertise by teaching classes. Thank you all for making this event possible!
The 2019 Spring University of Scouting will be held on Saturday, April 13, 2019. Use the related links on this page for more information.