Eight (8) Weeks Until Chapter Conclave – Sept 28-30, 2018 – Register Now!
Dear Scoutmasters and Unit Commissioners,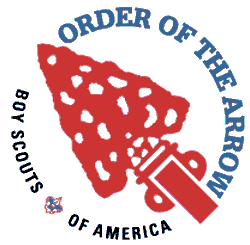 With only eight (8) weeks left until our chapter's conclave, we ask you, as the adult leaders or mentors of the troop, to encourage your scouts who are in the Order of the Arrow to sign up for conclave, whether they were just nominated, or have been attending for years.
The date of Lake Minnetonka Chapter Conclave is September 28-30, 2018 at Tonkawa Lodge, Stearns Scout Camp.
The primary  goal of the Order of the Arrow (OA) is to support our units with service, leadership training, and camping promotion. By sending your youth to the OA, they will be able to take advantage of the many programs that are offered and bring what they have learned back to the troop.
I am requesting that each unit send one or more members, who have completed a conclave in the past, to be part of the OA staff. All the training they need will be given onsite. We need the extra help.
Chapter Conclave Registration:  scoutingevent.com/250-2018oaconclaves
Do you have questions or need additional information? Email t.worrell99@gmail.com
Thanks for your time,
Tom Worrell
Lake Minnetonka Chapter Chief
t.worrell99@gmail.com