Eagle Project Preview Meeting – Apr 18, 2017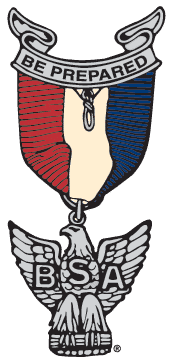 Eagle Project Preview is for Life Scouts or ambitious Star Scouts thinking about the Eagle project process. This one hour meeting will walk you through the dos and don'ts of an Eagle project, provide helpful tips, and outline expectations. We will also briefly describe the Eagle Application process and the Eagle Board Of Review. We look forward to seeing you at the Ridgedale Library, Tuesday, April 18th for the Eagle Project Preview 7:00-8:00 PM.
Tuesday, April 18, 2017
7:00 – 8:00 p.m.
Ridgedale Public Library
12601 Ridgedale Drive
Minnetonka
The meeting will be held in the first floor conference room to the left of the main entrance.
Event Flyer
Thank you.
Bill Richmond
Advancement Chair
Bill.Richmond@lmdbsa.org
Post expires on Wednesday April 19th, 2017