Cub Scout Recruiting – Watch A Movie On Us!
It's Fun To Be A Cub Scout!
We know that one of the best ways to recruit new Cub Scouts is peer-to-peer. When a Scout brings a friend to an event, they both have fun! It's a fantastic introduction to Cub Scouts for the boys and their parents.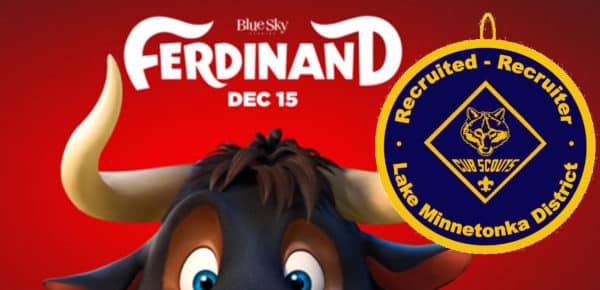 Listening to your feedback, Lake Minnetonka is creating a great opportunity for recruiting this  December. We're showing "Ferdinand" on Saturday, December 16th  for FREE when a Cub Scout brings a non-Scout friend to the movie. Not only that, but if their friend signs-up for Cub Scouts, they both receive the Lake Minnetonka Recruiter/ Recruited patch to wear. The movies will be shown at 9:20AM at the Mann Theater in Plymouth. Please download the flyers for details.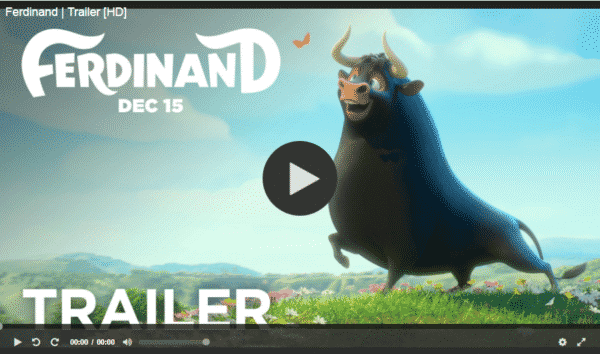 Tickets are meant for a parent and a Scout who brings a boy and his parent to this event who are interested in becoming a Cub Scout, or for a parent and son who are interested in becoming a Cub Scout.
Movie Flyer
Registration
Any potential Cub Scout can sign-up to attend this free showing of "Ferdinand" with their parent and learn more about Cub Scouts and how to sign-up for their local Pack.
We want to fill-up the theater, so sign-up today!! Everyone interested in attending must register online using the link on the flyer to receive their e-ticket. Youth must be accompanied by an adult for proper supervision. No walk-ins are allowed.
We're excited about this fun event. If you're interested in helping out or would like to bring your pack display or information, please contact me.
Thank you.
Troy Ebensteiner
Membership Chairman
Troy.Ebensteiner@lmdbsa.org
Post expires on Saturday December 16th, 2017