Bring your Troop Klondike Sled to February Roundtable for SHOW AND TELL – Feb 7, 2019 7:00PM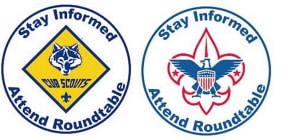 Greetings Scouters!
Please bring  your Klondike Sleds to the February Roundtable for a SHOW AND TELL!  There will also be a discussion on how to winter camp from one of our amazing troops, and they will be bringing in their gear!
Roundtable is February 7th, at 7:00PM. You may drop off your items as early as 5:30PM.
Check out the What to Expect at Roundtable for February http://www.lakeminnetonkadistrict.org/february-roundtable-what-to-expect-feb-7-2019-700pm-minnetonka-community-center/
At the February Roundtable there will be a guest speaker that you will not want to miss!  It will be a HUGE HAPPENING, including the first ever performance from a Scout Band!!!
Join us for the February Roundtable. It will be one you have never seen before!  You will not want to miss this one!
YIS,
Nick Fasching
Interim District Commissioner
Nick.Fasching@lmdbsa.org