An Evening with the Doctors – June Roundtable 2019 – Get those First Aid requirements checked off
First aid is a critical skill in Scouting. If you're active outdoors, you've probably had to do some form of first aid. As a leader, not only do you need to be prepared for these situations, you may get asked to teach these skills to your Scouts.
Bring your Scouts BSA members and Webelos to June Roundtable – Bring your Scouts to learn from our experienced team how to handle first aid! Each youth will still need to demonstrate these actions to their leader for rank advancement signed-off.
Pick Up your Check-Off Card at Roundtable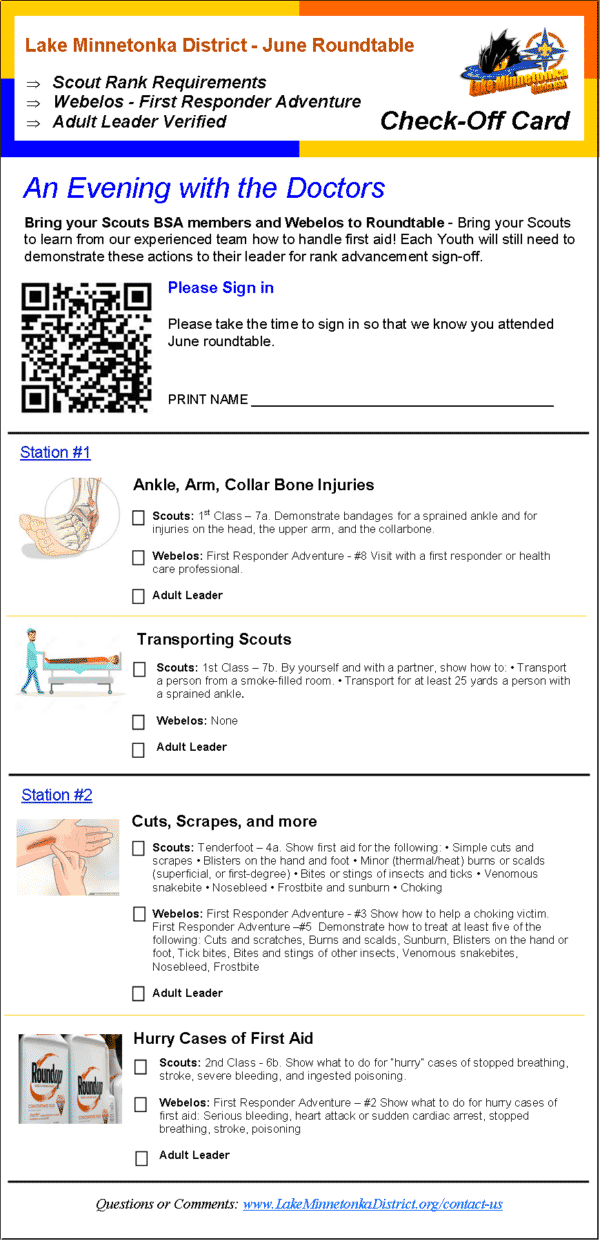 Roundtable is open to all adults involved with the Scouting program. Registered leaders are especially encouraged to attend.
What To Expect At June Roundtable
LOCATION:  Minnetonka Community Center 14600 Minnetonka Blvd, Minnetonka, MN 55345