2018 SCOUTING FOR UNIFORMS – July 1-31, 2018
PILGRIM DRY CLEANERS HEADS EFFORT TO HELP SCOUTS IN NEED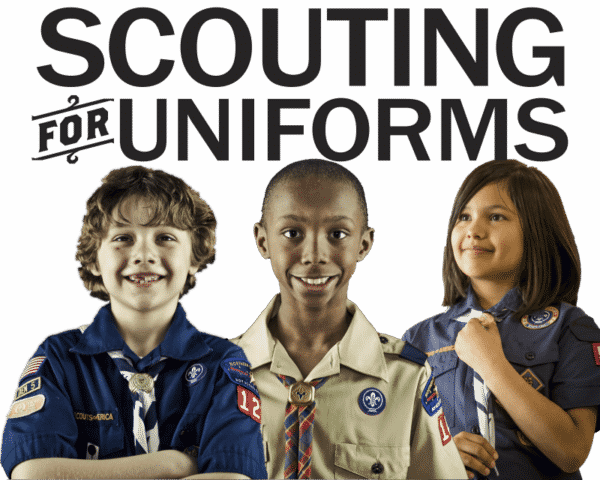 Wearing a uniform is an important part of the Scouting experience. Unfortunately, there are Scouts whose families have limited resources, making it difficult to purchase one. To help bridge this gap, Pilgrim Dry Cleaners is holding the 11th Annual Scouting for Uniforms – a community-wide collection campaign – during the month of July.From July 1 through July 31, all 26 Pilgrim Cleaners locations will accept Scout uniforms. Pilgrim Dry Cleaners will then clean them and provide them to Northern Star Council BSA to distribute to families in need.
Since its start in 2007, more than 4,000 uniforms have been repurposed through this campaign. Last year was a huge success, thanks to the support of the community. Help us make this year even better!
HOW TO DONATE
To find the closest Pilgrim Dry Cleaners location, visit http://pilgrimdrycleaners.com and stop by during regular business hours (7 a.m.- 8 p.m., Monday- Friday, 9-5 Saturday). Uniforms may also be dropped off at the local Scout offices and at Base Camp as well. The offices are open between 8:00 a.m.-5:30 p.m. Monday-Saturday. Reminder: The Golden Valley and St. Paul Scout Offices will be closed starting July 18, and the new Leadership Center location will be opening in their place beginning July 23.
NO UNIFORM? YOU CAN STILL HELP
For those who don't have a uniform, but still wish to contribute, monetary contributions are encouraged. Funds will be used to secure additional uniforms in high demand programs and sizes.
DONATE ONLINE
Monetary donations can be made online here:
Donate Online
DONATE BY CHECK
Checks should be made out to "Northern Star Council BSA" and dropped at Pilgrim  Dry Cleaners or mailed to: Pilgrim Dry Cleaners, Attn: Uniform Drive, 3217 85th Ave N, Brooklyn Park, MN 55443.
BELIEVE US, IT'S APPRECIATED
The need continues to be great and, with the addition of girls this fall, there will be even more demand. We are grateful to all those who contribute and are pleased to be working again with Pilgrim Dry Cleaners, a community-minded business that started the original "Coats for Kids" program 29 years ago. Special thanks as well to Sun Newspapers, a uniform collection drive sponsor, who helps make this collection drive a success.