2018 Fall Camporee Planning Meeting – HORSE RANCH CAMPOUT – Jun 14, 2018 7:00PM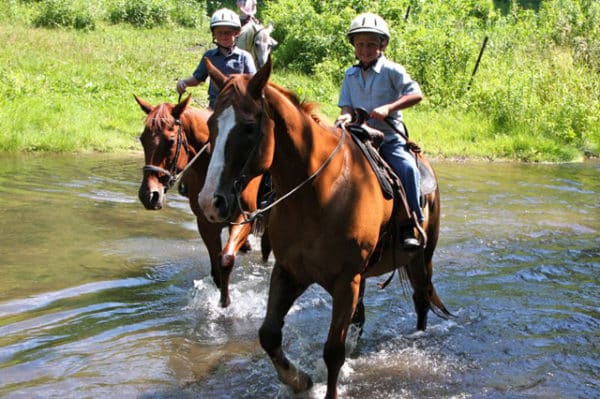 2018 Fall Camporee Host Units:
As you probably know, your troop is one of the host units for the upcoming fall camporee, including Troops 174, 303, 330, 409, 589, and 702.  I have included the Host Unit Schedule from our website's camping page.
The theme for Fall Camporee 2018 is "Horse Ranch Campout". The last time we did a similar camporee was in the spring of 2014. We had over 400 people attend the event http://www.lakeminnetonkadistrict.org/2014-spring-camporee-river-valley-ranch-october-10-12-2014-results-and-photos/!
Once again River Valley Ranch will host our camporee and let us use their facilities for horseback riding and camping overnight. They will even provide us with a professional horse show on Saturday!
The upcoming  camporee planning meeting will at the Northern Star Council, Golden Valley Office, Mississippi Room, 5300 Glenwood Ave, Golden Valley, MN 55422,  Thursday, June 14, 2018. Time: 7:00 PM to 8:30 PM. At the meeting we will  work though the draft version of the Camporee Information Packet and Schedule of Events, and confirm what task(s) or event(s) each host unit will be responsible for managing.  THE DRAFT VERSION OF THE CAMPOREE INFORMATION PACKET IS ATTACHED AND READY FOR YOUR REVIEW. Please use the button below to download the packet. Please to not distribute this draft version of the packet because it is a draft and it will confuse our peeps.
Draft of Camporee Information Packet
Here is a copy of the promotional article that was posted on the district website and in the Sunday Newsletter http://www.lakeminnetonkadistrict.org/fall-camporee-2018-horse-ranch-campout-oct-12-14-2018-save-the-date . The camporee is October 12-14, 2018.
I hope to see you at the planning meeting and if you are unable to attend, you may call in using your telephone, teleconference 781-448-4248 Pin #28391.
Thank you.
Daron Meyer
Activities Committee
Daron.Meyer@lmdbsa.org
Scott Janke
District Vice Chair and Key5
Scott.Janke@lmdbsa.org
612-367-7662