2017 SCHOOL NIGHT RESULTS ARE IN
LOTS OF NEW FAMILIES TO WELCOME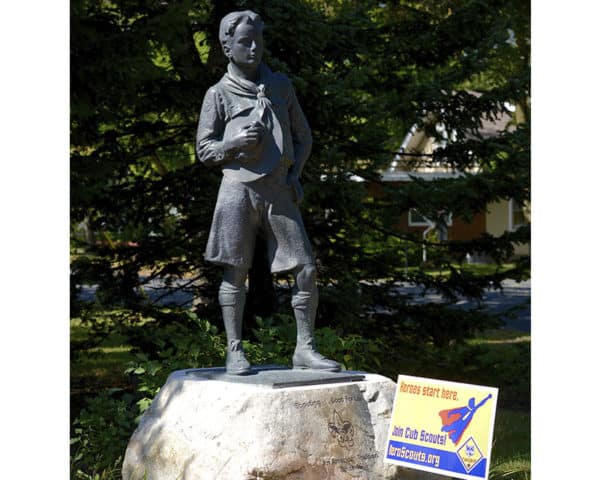 Tuesday, September 19 was our largest Cub Scout recruitment effort of the year: School Night for Scouting. For months you have been hearing the details of the planning that went in to this statewide recruiting campaign.
And, the results are in: we have recruited 2,281 new Cub Scouts to our council since August 1st when registrations began being taken!
All districts in Northern Star Council did a great job in conducting their campaigns, and a SPECIAL Congratulations to the following who recruited more Cub Scouts through last night as compared to the same time period in 2016: Trailblazer District, Northern Lights District, El Sol District, Kaposia District, Metro Lakes District, Zulu District, Dan Patch District and the Phoenix Field Team!
ONLINE CONTINUES TO RISE
One interesting point for this year: we recruited 583 new Cubs via on-line registrations, which is more than double the 279 on-line applications during the same time period in 2016.
NEW this year is the Pack Membership Incentive which recognizes packs who have achieved their SILVER membership goal by providing 2 tickets to the Crayola Experience at Mall of America for every Cub Scout in the pack, and packs which achieved their GOLD membership goal will receive 4 tickets for every Cub Scout in the pack to Crayola Experience.
We will continue to recruit in all of our program areas this fall, as we have done the last several years. First steps include: continuing to process additional on-line applications (which we are averaging 12 new received per hour), following up with 38 packs who we have not heard results from, contacting nearly 400 youth who have filled out an interest form but have not filled out an actual application to join, and securing the meeting dates, times and locations for packs conducting an additional recruitment event in the month of October.
These types of efforts resulted in 1,745 new Cub Scouts from October through December of 2016.
Promotional materials are still available, and recruitment rallies are already being planned. Our goal is to end 2017 with 34,017 youth in a Northern Star Council Scouting program!
Recruitment Supply Order Form
Both of our Council Service centers have a "total board" which features a Superhero which will climb every day as we increase our membership. Stop by and check it out!